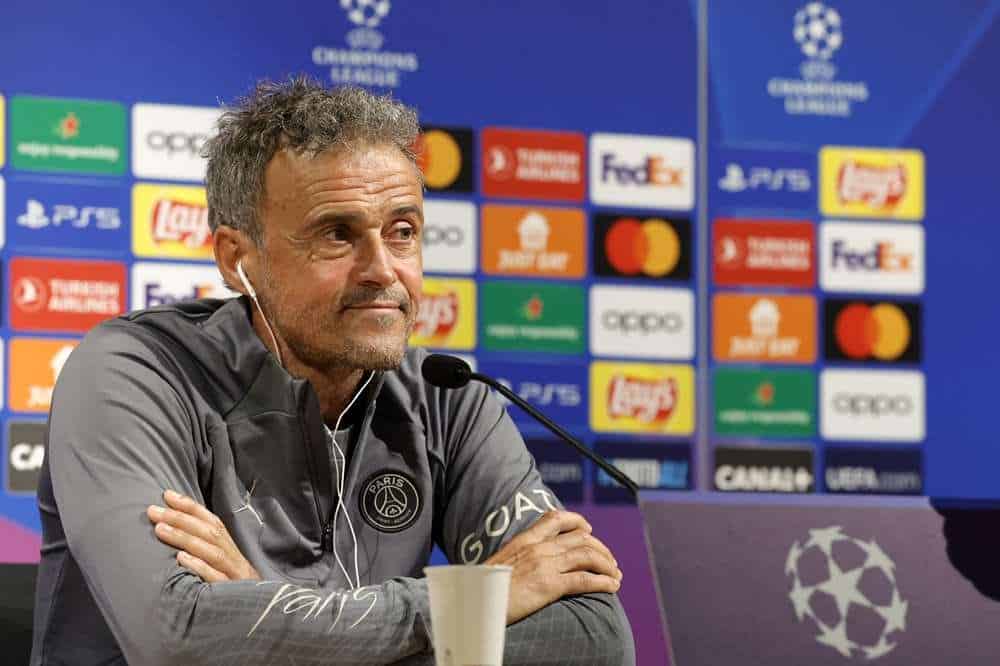 Coach Luis Enrique stated on Tuesday, ahead of the match at Parc des Princes, that Paris St. Germain's Champions League games against AC Milan are crucial to their effort to advance from a difficult group.
PSG, which is now in second place in Group F after an unexpected 4-1 loss to Newcastle United earlier this month, will play seven-time champion Milan both at home and away in their upcoming two games.
The French team is one point ahead of Milan with three points, one behind Newcastle with four. There is one point for Borussia Dortmund.
"These are vital games (against Milan) considering the circumstances of the last two rounds but we're concentrating on each game," Enrique told reporters.
"The real value of AC Milan is that it's a great team that has always played in the major competition
"Every club in the world has its ups and downs but AC Milan are doing well at the moment.
"That's why this is the 'Group of Death': all four teams can go through."
When asked how PSG will approach the game on Wednesday, Enrique responded, "Attack as always; we're an attack-oriented squad.
"We've always had more possession than our opponents. We'll also have to defend in our own half. I'm optimistic from what I see, from what I perceive from my players in the way they train.
"The fans appreciate this mentality of the players, they like to see the team defend in an organised way, that we press against our opponents, that we are always attacking."
On Wednesday both goalkeepers will be pitted against their former teams, with Mike Maignan, 28, facing PSG and Gianluigi Donnarumma coming up against Milan after leaving on a free transfer in 2021.
Donnarumma has been criticised by Milan's fans since his departure but the 24-year-old said he had tried to block it out, adding: "It's important to me to have a good relationship because I always gave my all right up until my last match.
"It's normal for criticism to hurt me a bit. But I don't have time to think about that, I have to stay focused on this match, which will be very difficult and emotional.
"I have to stay focused and not let emotion get the better of me. There will be a lot of emotion, and it will be a great joy to meet my old team mates."