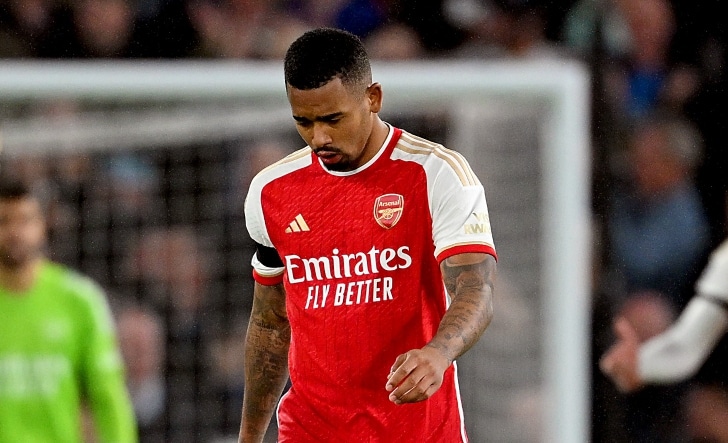 Arsenal Manager Mikel Arteta has announced that Gabriel Jesus will be absent against Sheffield United that the Brazilian forward might be sidelined for a "few weeks" due to injury.
Just days after his' heroics goal gave the team a Champions League victory over Sevilla.
"The scan showed there is a muscle injury," Arteta told reporters on Friday. "
"We might lose him for a few weeks.
"With Gabi, I cannot give you any time frame because he always surprises us."
"It's what we want to avoid but with the schedule that we have and the amount of games that we have, it's something that we knew was going to happen," Arteta said.
"It's happening to every club in the Premier League so there's no difference."
Jesus was substituted due to a hamstring strain during Arsenal's 2-1 Champions League triumph in Spain on Tuesday, which propelled them to the top of Group B.
Jesus had scored one goal and assisted on another.
A muscular issue has also sidelined midfielder Thomas Partey for a few weeks.
"What we need is more players," Arteta said. "There's no secret, the players have a certain amount of energy and the battery only lasts so long or we will burn them out."
Arsenal is tied with Manchester City for third place in the Premier League, two points behind leaders Tottenham. After nine games, Sheffield United is in last place with just one point.
Arteta stated that his team will not take Sheffield United lightly, particularly considering how brilliantly they performed in their most recent 2-1 loss to Manchester United.
"The way they have played against all the other teams has been strong, they're clung on and then it's been late goals conceded," the Spaniard said. "They are fighting for their lives so it will be a tricky game.
"Everyone is on their toes, they know what is coming and I was very clear with them."