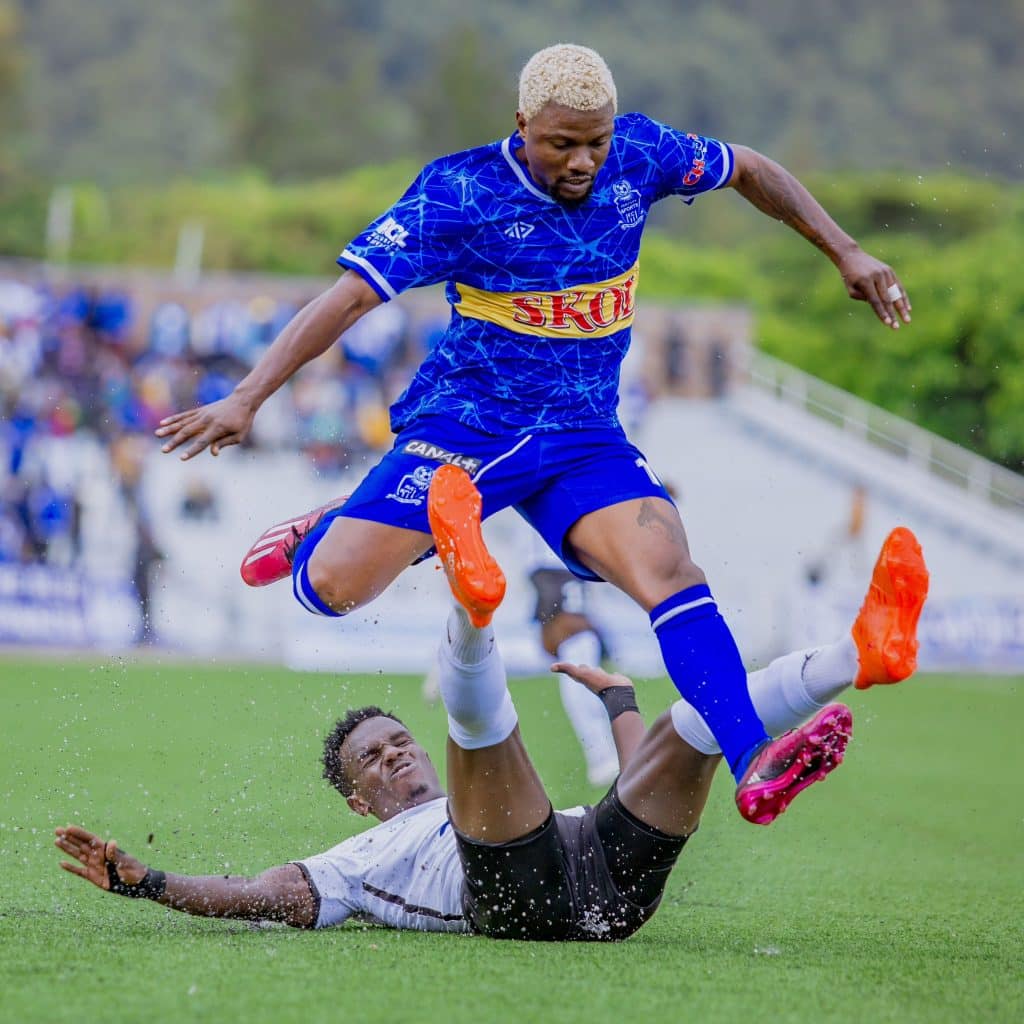 Rayon Sports put Mukura Victory Sports to the sword with a 4-1 victory at the Kigali Pele Stadium in a Rwandan Premier League encounter that was marred by controversial refereeing decisions on Saturday.
After early exchanges, Mukura grabbed the first chance to score through striker Mohammed Sylla but his effort went wide as he tried to head home a cross from midfield. Rayon got their acts together with a great display from Hadji Iraguha and Heritier Luvumbu as they threatened the visitors' vital area.
Kevin Muhire opened the scores seven minutes into to give the Blues an early lead. After being fouled by Aimable Ntarindwa in the buildup, the midfielder took advantage of poor communication between Mukura goalkeeper Nicholas Sebwato and his defenders to convert Luvumbu's free-kick from the box.
Rayon never stopped attacking despite the early lead.
They drew the Mukura defense out of their shells but still failed to double the scores. Mukura finally levelled the scores in the 32nd minute as Tatou created space for himself before hitting a 30-yard drive that went straight into the back of the net with goalkeeper Adolphe Hakizimana having no chance to save it.
The first half ended with the scores at 1-1 though Mukura had created the most chances. The second half saw both teams creating decent chances before the 50th-minute mark. First, it was Heritier Luvumbu who missed a glaring chance before Eli Tatou also fired straight to the waiting arms of goalie Hakizimana after beating Hakim Bigingo with pace.
Mukura coach Lofti Afahmia brought on Christophe Bukuru for Ntarindwa who was playing cautiously because he had a yellow card. Rayon capitalized on a mishap once again in the penalty box of Mukura and scored in the 64th minute through Aruna Madjaliwa. The midfielder had been anonymous in the game prior to the goal. Elsewhere Marines FC beat Amagaju 1-0 at Umuganda Stadium as they continue to overcome the shy debut to the season.