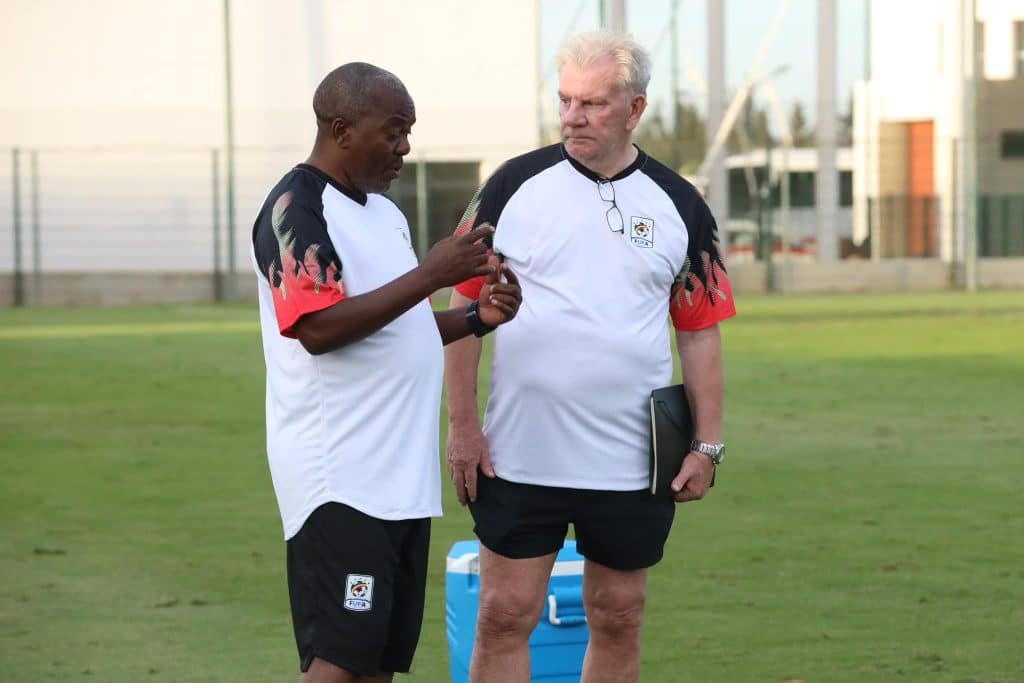 Uganda coach Put Paul and captain Khalid Aucho have expressed their readiness as the Cranes prepare to face Guinea at Stade Du Municipal in Berkane, Morocco on Friday.
This will be the first matchday of the 2026 FIFA World Cup Qualifiers and coincidentally the first game of the Uganda Cranes under the stewardship of coach Put. Despite being with the team for a few days, the gaffer believes his charges are ready for the game against the Syli National.
"We have tried to achieve a lot of things in the limited time I have been with the team and I'm impressed with the attitude and discipline of the players," said Put, adding: "A committed group works together and I believe will portray on the pitch for us to get a good result."
Read Also: Gabon edge past Kenya thanks to Guelor Kanga's winner – 2026 World Cup qualifiers
Asked about what he knows about Guinea, coach Put indicated that they are a good team but his charges are ready to give their best. "I know they have a good team with quality players some and the majority players in Europe but I have the trust in my players to pull off a great performance."

Captain Aucho also shared similar sentiments and was confident that the players will go into the game with full commitment. "It is always an honour for us to play for the National Team and as players, we are ready for tomorrow's game. The coaches have done their part to prepare us, the ball is in our coat to deliver on the pitch and I know everyone will give their best for us to secure maximum points."
After Friday's game, Uganda will return to action next Tuesday against Somalia. The Cranes are in Group G alongside Algeria, Somalia, Guinea, Botswana, and Mozambique.