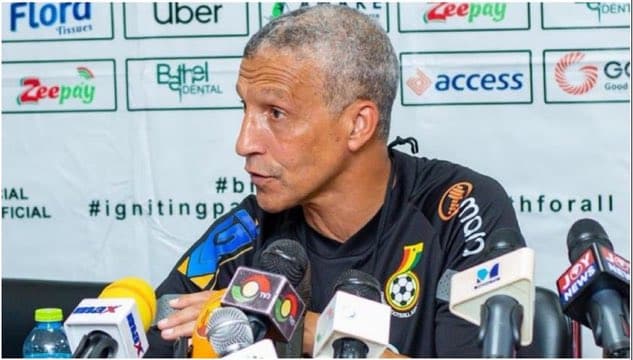 Ghana coach Chris Hughton spoke in his post-match press conference after the narrow win over Madagascar on Saturday about his desire to win games easier ahead of Comoros clash.
The Black Stars won their first game in these 2026 FIFA World Cup qualifiers but are yet to inspire confidence in the fans heart.
Ghana waited until the dying minutes of the game to tie it thanks to Inaki Williams first goal for Black Stars.
Read more : Sierra Leone vs Egypt line-ups
Speaking after the game, Chris Hughton said he wants to win with ease the matches but recalled that the team is in building and it needs time.
"I would love to win games far more comfortably. It makes life far less stressful, for sure," he said after Madagascar game.
"I think we are building something so we are trying to get the right combination in the team. There are still areas in the team that we are trying to strengthen, the balance between the experienced players and the group of young players coming through."
Ghana will travel to Moroni on Tuesday, November 21 to take on Comoros which currently leads the Group.