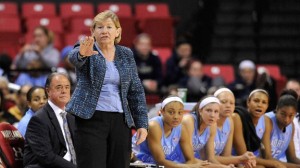 There have been many coaches in the USA Basketball set-up over the years and Sylvia Hatchell is definitely among them.
From 1975 to 1986, Hatchell coached at Francis Marion in South Carolina. She then got the job opportunity of a lifetime when the University of North Carolina handed her reins to their team. A native of the state, Hatchell has been coaching in Chapel Hill ever since.
1986 FIBA World Championship for Women an assistant coach on the gold-medal winning American sides and the 1988 Seoul Olympics, Hatchell is most famous for her success in the college game.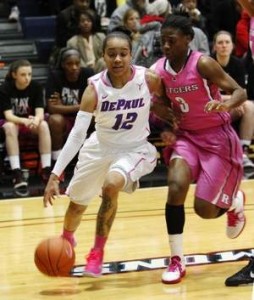 On Thursday night, she became just the third coach in NCAA women's hoops history to win 900 games when the Tar Heels beat Boston College, 80-52.
Leading the way in wins is Tennessee legend and former Team USA coach Pat Summitt with 1,098 career victories while Hatchell is now level with another great, former Texas boss Jody Conradt.
"Sylvia is one of those coaches who have been so consistent over a long period of time," Conradt said in an interview with ESPN.
"It's really hard to be in a profession as up and down as coaching is and maintain consistency."
Read also:
http://en.africatopsports.com/2013/01/30/basketball-success-to-finds-by-chiney-ogwumike