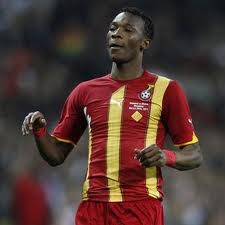 Following the recent incident on the 22nd February of Ghanaian deputy striker John Paintsil as was reported on assaulting and stabbing wife, the Public Relations Officer of the Greater Accra Command, DSP Freeman Tetteh has come out clear to deny that the footballer did not stab wife.
"The investigator confirmed that truly she (Mrs. Richlove Paintsil) came bleeding and she had a cut on her upper eye lid but it wasn't a knife cut."
"A check at the hospital indicated that she actually suffered a severe cut on the upper eye lid and there is a clear indication that she sustained some kind of injury," the DSP continued.
DSP Tetteh noted that John Paintsil had been granted bail during the weekend and will however report to the Police station on Monday.
"There is somebody who stood as a surety for him; he has been granted bail with one surety."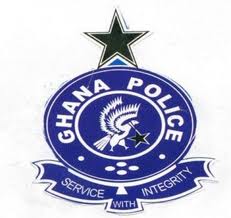 The DSP continued to reveal, "to continue to do our investigations up to the point that our investigators are satisfied."
"We've not received any formal information from the woman that she will not press charges. In the first place she is not the complainant, so it will not create any problem for us in our quest to get to the bottom of the case… All the parties in the matter are so far cooperating with the Police."
The news of the Ghanaian footballer which spread like wild wife in the harmattan was said to be just an argument with his wife at home.
Read also :
http://en.africatopsports.com/2013/02/22/ghana-john-paintsil-arrested-for-assault-and-causing-harm-to-wife-2/
http://en.africatopsports.com/2013/02/23/ghana-john-paintsil-out-of-police-grips-wife-denies-stabbing/