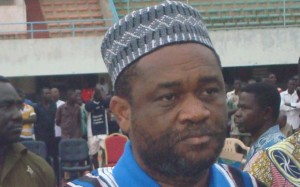 Information is one of the publications and fueling debates on the airwaves of radio and TV in the Togolese capital. More than two weeks after the end of the African Cup of Nations, Gabriel Améyi is still not returned to Lome. And no official communication on where the man could be.
If RFI (Radio France Internationale) announced a few days ago, the head of the Togolese football ill and hospitalized in South Africa, other sources say otherwise.
FTF (Togolese Football Federation) itself is hard to communicate, instead of leaving vivid speculations and interpretations. According to the website mo5-togo.com (taken by our colleagues from icilome. Com), is highly sought after by Améyi intelligence Togolese "multiple embezzlement, fraud with customs and taxes." MP man would smell more holiness in his political party.
In addition to its political, Gabriel Améyi is also accused of billing expenses for participation at the last  Hawks AFCON. While the voices of the accounts, the president of Maranatha Fiokpo (first division club) is still missing. Added to all this, Gabriel Améyi is much-maligned in the local football house. He specifically criticized cavalier management of the federation and embezzlement of FIFA (Fédération Internationale de Football Association). Also leading the world body to cut ties with the FTF.
Currently, the absence of Gabriel Améyi blocking activities of the federation. Dates occasions championships D1 and D2 are unknown, pending an ordinary congress and employees always dissatisfied with their treatment.
The premises of the federation are plunged into darkness from a power outage, for non-payment of bills in the last three months. A petition is currently underway to collect signatures for his departure. The noose seems to be tightening around him.