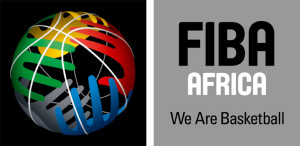 On the sidelines of the Fifth Ordinary Session of the Executive Committee, FIBA Africa seized the opportunity to nominate host countries of its competitions. If the attraction was the allocation of its major competitions namely Afrobasket 2015 senior, the governing body of African basketball also found countries that will host other events it will host this year 2014.
After their Afrobasket 2011 experience, which crowned Tunisia as African champions , Madagascar will receive male selections that will validate their qualifications for the U18 Afrobasket. The new Palais des Sports AIC – 2000 Bamako which last month hosted a tournament of peace for its inauguration [ won by Côte d' Ivoire 64-37 at the expense of Mali ] – will host Mali – 2014 for the female Afrobasket U18 selections. Recall that the previous edition of the two competitions were held in Maputo and Dakar and were marred by fraud on the age of the winners in both categories.
Vying for Afrobasket Women 2015 finally attributed to Cameroon, Côte d'Ivoire receive teams who want to succeed Primeiro de Agosto for the Cup of Champion Clubs male.
Before Afrobasket 2015, Tunisia will host this year's women's tournament of champion clubs whose titleholder is Interclube.