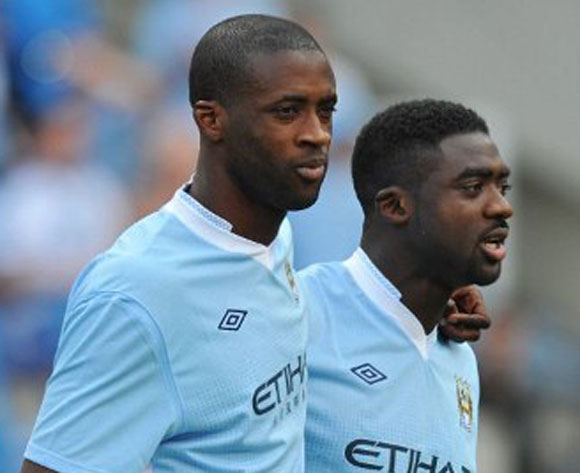 Manchester City boss Roberto Mancini fears losing brothers Yaya and Kolo Toure to Ivory Coast for next year's Africa Cup of Nations in South Africa, said BBC.
The tournament takes place from 19 January to 10 February, meaning the pair could miss a number of City games.
As well as midfielder Yaya and defender Kolo, midfielder Adbul Razak could also be called up by Ivory Coast.
"I hope they don't go to the competition but it's difficult. We need to talk to the manager," said Mancini.
"If we lost Yaya, Kolo and possibly Abdul, even though he doesn't play a lot of games here, it could be difficult for us if we have injuries and we don't have other players."
Yaya, who has 67 caps for Ivory Coast, is widely rated one of the best midfielders in the world and it is highly unlikely Elephants coach Sabri Lamouchi would allow the 29-year-old to opt out of the tournament.
And according to the regulations of football's world governing body Fifa, players have to be released by their clubs at least two weeks before that start of a recognised tournament.
The 31-year-old Kolo is an even more experienced international, having represented his country 98 times.
The brothers were part of the Ivory Coast team that lost in the 2012 final on penalties to Zambia.
Razak, 20, has only two caps – and he has appeared in only two matches for City this season.
Ivory Coast kick off their 2013 Nations Cup campaign on 22 January against Togo. They will also face Tunisia and Algeria in Group D.