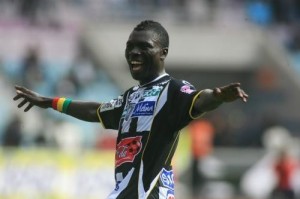 There has been an agreement between the Ghanaian Mamane Yousoufou and the club of Sfaxien while his departure has been announced after his silence on the proposition of the club.
The left lateral of the Tunisian club is ready for the lengthening of a lease.
According to Naceur Bedoui, the leader of the southern club, "Mamane Yousoufou remains in CS Sfaxien".

Bedoui intervened on the radio ShemsFM  in order to put an end to the rumors flowing about the departure of the Ghanaian player.
He also reassured the subsequent ratification of the contract suggested to Yousoufou.