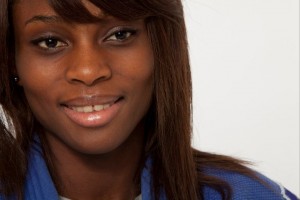 Sporting ladies have marked the year 2012 for both the best and the worst, so just vote for the winner!
Africa Top Sport organizes its first Africa Top Awards. Vote and comment!
You could also invite all your relatives to the social networks such as Facebook and Twitter.
Basile Boli is the ambassador of this first edition. He is going to announces the palmares stemming from Afcon on February 9 in Johannesburg.
Here below are the nominees for sporting lady of the year :
The sporting lady of the year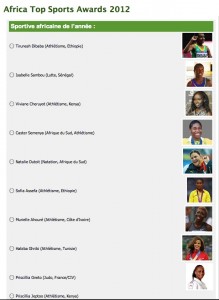 -Tirunesh Dibaba (Athletics, Ethiopia)
-Isabelle Sambou (Wrestling, Senegal)
-Viviane Cheruyot (Athletics, Kenya)
-Caster Semenya (Athletics, South Africa)
-Gelena Tiki (Swimming, South Africa)
-Sofia Assefa (Athletics, Ethiopia)
-Murielle Ahouré (Athletics, Ivory Coast)
-Habiba Ghribi (Athletics, Tunisia)
-Priscillia Gneto (Judo, Franco-Ivorian)
-Priscah Jeptoo (Athletics, Kenya)
Vote here : 
To vote for your favourite sporting lady, click here and share this link with yours friends : http://www.africatopsports.com/africatopsports-awards-2012/