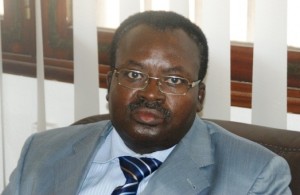 This was said on Wednesday by Arthème Séléagodji Ahoomey-Zunu, the Prime Minister of Togo. The head of the government seems to have taken the measure of events and provided a good organization and preparation for Afcon 2013.
Mr. Ahoomey-Zunu intervened after a first meeting of the various committees set up by the Togolese government for the proper coordination of the preparation of the Eperviers for South Africa 2013.
The issue of bonuses is a very sensitive matter to the country of Kaolo (former Togolese footballer in the 70s). It is also the origin of the crisis that knows the local football.
Emmanuel Adebayor, the country star, withdrew from  Afcon 2013 after having denounced poor management and preparation of the national team.
He spoke particularly of unearned premiums after the friendly match between Morocco and Togo, on November 14 in Casablanca. The striker of  Tottenham also announced that they had forwarded the complaint to the players as far as the Afcon premiums are concerned. Hitherto no answer!
Read also:
http://en.africatopsports.com/2012/12/11/gabriel-ameyi-adebayor-will-be-present-the-the-2013-afcon/