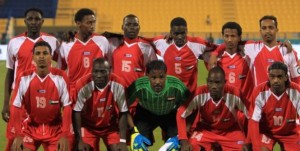 Remember! In October, Africa Top Sports informed you that FIFA has withdrawn 3 points from Sudan during the playoffs for the 2014 World Cup. The team used a player that was suspended against Zambia. FIFA later dismissed the appeal of the federation.
Sudan decided to against attack.
The Football Federation has appealed the decision to the CAS (Court of Arbitration for Sports). The CAS has already been informed that they will give their verdict in February 2013, before the next groups' matches of the competition.
Sudan is playing against Ghana on March 22, 2013.
As far as the playoffs are concerned, Sudan is sharing the group D with Zambia and Ghana among others.