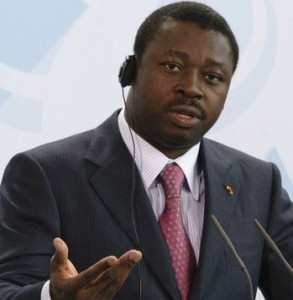 Housed in a group qualified of "death" with  Côte d'Ivoire, Algeria and Tunisia, Togo is taking part in the coming Afcon which begins on January 19th in South Africa.
The Hawks, getting prepared actively occupied few lines of the messsage to nation of Faure Gnassingbe on the occasion of the New Year. The Head of State of Togo praises to Alaixys Romao Jacques and his teammates.
"I would like to take this opportunity to reiterate my congratulations to Hawks who made our honor and pride brilliantly by qualifying for the finals of the African Cup of Nations.
We must give them our full support for them to worthily represent our nation in this great continental competition "stated the head of the Togolese Government before inviting the sporting public of his country to rally around the team.
"The spirit of unity and solidarity you have shown in mobilizing as one man behind our national team must be cultivated and kept."
Faure Gnassingbé finally wished good luck to the Hawks with regards to the continental mass.
"For my part, I wish good luck to the Hawks and their guidance and this is already my best wishes of success for Afcon 2013" stated the President of Togo during his message.
Read also :
http://en.africatopsports.com/2012/12/19/togo-is-emmanuel-really-indispensable/