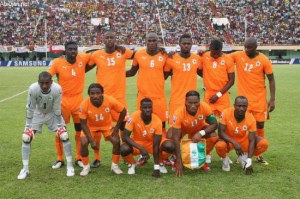 Ivory Coast defender Kolo Toure believes that his side have to overcome "serious problems" to win the 2013 Africa Cup of Nations.
The Manchester City centre-back says that their 4-2 victory over Egypt in a friendly international on Monday should not lead to complacency.
"Although we beat Egypt 4-2, I think we still have some serious problems, especially in defence," he told the Ivorian FA media. "We have to correct our lapses and play very deep right from the defence to stop the opposition from getting too close.
"We also need to correct conceding dangerous corner kicks and throw-ins and then engage the midfield to play high and hard and form the first defensive line.
"In official competitions there are mistakes you don't make or you pay for it dearly. I'm not too satisfied with our showing but since we have more time to fine tune, I hope we'll be able to correct that."
The Ivorians have been drawn in Group D along with Tunisia, Algeria and Togo.