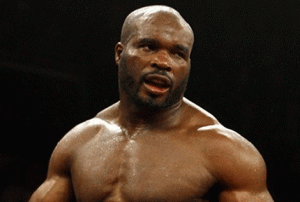 The Guadeloupean Jean-Marc Mormeck  will be back to the ring on February 9 in Equatorial Guinea.
The French boxer will face the Polish boxer, Krzysztof Wlodarczyk. The Polish is the actual champion of the WBC light-heavyweight.
After his defeat with the Ukrainian, Vladimir Klitschko at heavyweight, the Caribbean does not intend to lose against the Polish.
At 40 years old, Mormeck said that if he loses this fight, he will stop his career :
"If I lose, I will end up my career. If I win, I'll be back for one more fight. Currently, I am not considered to be the number one in the category of heavy-light, but I'm lucky to have a chance to fight again for the title of world champion, because I have a name. If I win, I will not leave like a thief. If I win, I do not think before fighting again. One thing is certain; the year 2013 will be my last year as a boxer. "