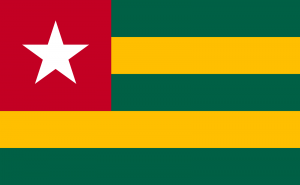 Togo had doubts of make any possibilities at the Africa Cup of Nations, not until Adebayor the Tottenham striker changed his mind.
Two months ago he announced yet another withdrawal from the international scene, but not before he had scored the only goal in Togo's shock friendly win over fellow qualifiers Morocco.
The decision which was taken by Adebayor not to play for Togo was due to unpaid bonuses and inadequate security on the national teams lives following a previous issue of the Togolese Football Feederation bus which came under machine gun attack days before the start of the 2010 Nations Cup in Angola from separatists seeking independence for the oil-rich Cabinda enclave.
Adebayor only relented, apparently, following a little bit of gentle arm-twisting from his country's President Faure Gnassingbe. Needless to say, the lanky striker's presence in South Africa was warmly received in the Togo camp.
"It's very important to have him with us, he's our best player and the captain of our team. Didier Drogba and all the stars will be there and Adebayor too," beamed Togolese Football Federation president Gabriel Ameyi.
Thankfully for the Togolese, Spurs confirmed that he was indeed intending to join his country after playing in Saturday's 0-0 draw at Queens Park Rangers.
While his New Year's Day goal against Reading was only his second of the season for Tottenham he has proved a prolific scorer for the Sparrow Hawks.
Adebayor proved his worth in a qualifier against Gabon as he snatched a late equaliser in Libreville and struck the opening goal in a 2-1 win in Lome.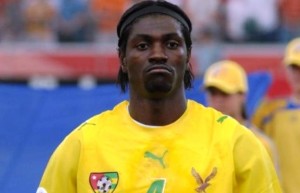 Adebayor and his teammates have in mind and at heart that the 2013 Nations Cup in South Africa represents an opportunity to draw a line under the horror of the Cabinda attack, which has scarred Adebayor for life.
"I am still haunted by what I witnessed during this horrible afternoon on the Togo team bus. It's a moment I will never forget and that I never want to relive," he says.
Read also:
http://en.africatopsports.com/2013/01/11/afcon-2013-the-23-hawks-of-togo-with-agassa/