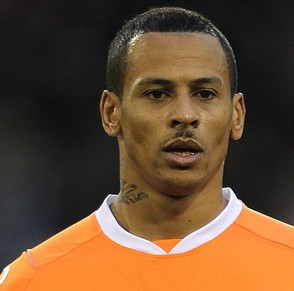 Crystal Palace are in talks to sign former Ipswich Town loanee DJ Campbell.
The QPR striker was on loan at Portman Road for much of the past few months scoring 10 times in 17 games prior to returning to Loftus Road before Town's clash with Aston Villa in the FA Cup, with boss Mick McCarthy aiming to sign the player on a full deal.
However it has emerged that Crystal Palace have become the front runners to sign the striker who may fancy linking up with new boss Ian Holloway, who Campbell played for during his time at Blackpool.
Speaking of the chances to sign Campbell, Town boss McCarthy admitted he was in a fight: "Am I fighting for him? Yeah. Will I get him? I don't know. But it's him and AN Other. There are lots of other players I could get.
"I never promise the fans anything I can't produce. I remember the Quincy Jones song The Dude, 'don't let your mouth write a cheque that your body can't cash'. That's what I don't like doing. I'm trying my best, the board are trying their best to add to the group and we know time is ticking."