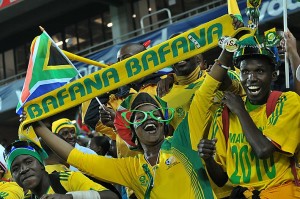 Today 19th January, 2013 begins the Africa Cup of Nations in South Africa where the first match would be held in Johannesburg and we have the Group A to do the Open Match.
What are your expectations as different African teams thrill the Continent and Africa as a whole, what is your favourite team and what do you opt for, would Zambia still defender their Championship? Let's get the "beat at our feet".
Group A
19 January, 2013: South Africa vs. Cape Verde (18:00); Angola vs. Morocco (21:00) – Johannesburg
During the first leg played on 8 September 2012, Cape Verde registered a most unexpected  2 – 0 win.
Cape Verde now joins the already qualified Ethiopia, Ghana, Mali, Nigeria, Tunisia, Morocco and defending champions Zambia.
Cape Verde shocked the star studded indomitable lions with a 12th minute goal from Heldon Augusto Almeida Ramos of Portuguese side Maritimo, a goal that stretched their aggregate score to 3-0.
At that point, Cameroon needed four goals to win the tie outright or at least three to tie the aggregate and force the game to penalties.
Probably the most recognizable of South Africa's players will be Kaizer Chiefs' left-footed midfielder Siphiwe Tshabalala. He is best remembered for scoring the opening goal of the 2010 Fifa World Cup with a scorching shot past Mexican goalkeeper Oscar Perez.
Bafana Bafana, though, will be looking for a goal scorer to emerge and become a regular contributor in the African Cup of Nations, as South Africa's all-time top goal scorer, Benni McCarthy, once did.
Coach Gordon Igesund said that "playing in the continent's biggest football tournament was motivation enough for his players to do well holding on to the trophy and making South Africa proud".
It is on the stage of major events that previously undiscovered stars emerge. It should be no different in Afcon 2013.
The support of South African fans will be crucial to the success of the national team's 2013 Africa Cup of Nations (Afcon) campaign, says Bafana Bafana captain Bongani Khumalo.
South Africa plays against Cape Verde at the National Stadium in Nasrec, just outside Soweto, at 6pm on Saturday at the 29th edition of the African tournament (Afcon).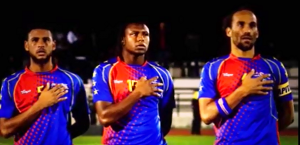 The Blue Shark who play against Bafana Bafana of South Africa would be captained by Fernando Neves, the 34-year-old defender hopes to lead his team to glory in the 2013 Afcon since this is their first time in the history of football and South Africa would be led by
Cape Verde's Coach Lucio Atunes in his words during an interview with CNN, "especially for the players who have been fantastic, so congratulations to them for the job well done. It's the first time Cape Verde has qualified, so the satisfaction is even bigger. We recognize the effort our country has made to support us, so we would do our best to repay our nation, and do ourselves proud".
Will South Africa depend on their home fans to take the glory or will Cape Verde make sure they don't let their years of absence in football be in Vain but bring glory to their first ever participation?