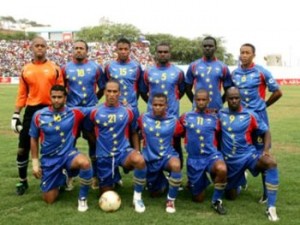 Cape Verde's Coach, Luis Antunes, had said his team could make it to the quarter-finals but the remaining teams taught it was a joke.
As it is, Angola, Morocco and South Africa would have noticed that Coach Antunes, who has taken leave from his real work as an air traffic official to become a coach for Cape Verde is not taking his job for granted.
After the first match in Group A, Cape Verde who plays for the first time in the Africa Cup of Nations has the same point with all other members of the group.
Cape Verde is a small country close to Senegal, and the whole population is not more than 5,000,000 but they made it through their first match.
They denied Cameroon to participate in the Nations Cup, but couldn't win their match against South Africa where Platini misused a lot of scoring opportunities.
Today Cape Verde plays Morocco for the second match, after South Africa and Angola have finished playing and if they are able to make it tonight they would be hoping to reach the quarter-finals.
"They way the match ended when we played South Africa have given the Blue Sharks a great confidence. We should have won even though we play South Africa in their home with about 80, 000 supporters in the stadium," Antunes said
"I'm so happy, and Cape Verdeans are also happy at our performance. People looked down on us at the beginning of the Afcon but I'm sure it's not like that anymore". he added
Read also:
http://en.africatopsports.com/2013/01/19/afcon-2013-disappointment-for-south-africa/