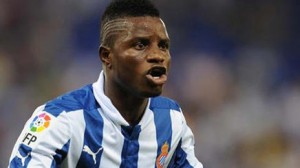 Finally the war between Ghana and Mali has come to an end with a 1 – 0 against Mali.
Half-time and it was 1-0 to Ghana! Mali ought to be a man up after Dauda's dodgy handball early in the game, but Wakaso's penalty after a poor tackle from Tamboura, gave Ghana their first goal.
First goal from Wakaso of Ghana at the 37.45" a penalty
7" Yellow Card booked by Fatau Dauda (goalkeeper for Ghana)
39" Yellow Card booked Wakaso first goal scorer for Ghana
49" Yellow Card booked by Mahamadou Bamba N'Diaye of Mali
52" there have been 27 fouls in this match. That's more than one foul every two minutes!
62" Rabiu Mohammed booked a yellow card for Ghana
67" Yellow Card booked by Adama Coulibaly for Mali
69"Yellow Card booked by John Pantsil for Ghana
73" Yellow Card booked by Mahamane El Hadji Traoré for Mali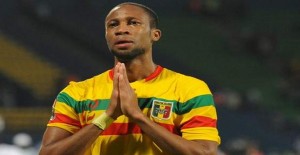 Ghana                                                                       Mali
54%                             Possession                               46%
13(1)                           Shots (on goal)                        4 (0)
24                                Fouls                                          20
5                                  Corner kicks                            6
1                                  Off – sides                                7
2                                  Saves                                        4
4                                  Yellow cards                           3
–                                  Red cards                                 –
The Black Stars have got their first win of the Africa Cup of Nations! A spot kick strike from Wakaso sealed the scoreline in what was a painfully scrappy match. Ghana won't care though, while Mali will want to pick themselves ahead of their final group game of the Afcon.
Read also:
http://en.africatopsports.com/2013/01/24/afcon-2013-first-half-of-the-second-match-of-the-day-ghana-vs-mali-1-0/