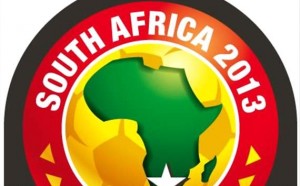 Both teams won their first games, but both of those games were won by last minute winners. Ivory Coast won late in the game after Gervinho scored in the 88th minute, and Tunisia left it even later when Mskani scored a screamer in extra time.
Currently these two teams are sitting at the top of Group D, but both managers know that Ivory Coast need to improve, and Tunisia cannot afford to sit back and get a late goal again! Last year the CIV reached the finals of AFCON without conceding a single goal from open play averaging nearly two goals a game, this year they have already conceded once.
After the manager acknowledged their shortcomings in the first game, we can only hope that they step up a gear tonight, because if they do it will be quite entertaining. The players to look out for tonight are the usual suspects in a team filled with stars (most of their players playing either the English Premier League or the French League 1). Gervinho and Yaya Toure won the first game for the team, assisting each other's goals. Two other players who are yet to step up are Drogba and Kalou and if they do tonight, then we can expect lots of goals.
Algeria were the favourites to beat to Tunisia in the opening game, and with the way they started, it looked like they were going to win. But Tunisia's defence showed how resilient they were, soaking up as much pressure as humanly possible while clearing everything that was thrown at them. This time they come up against not just a few great individuals, they come up against a great team who reached the final last year.
They need to score goals but will have to do without their all time top scorer Issam Jemaa who injured his knee. Youssef Msakni scored one of the goals of the tournament to win the game against Algeria, the talented 22 year-old will be one of the goal threats tonight. But Hamdi Harabaoui and Saber Khelifa will also need to up their games if they are to have a chance against stronger opposition, Tunisia will look to catch the Ivory Coast on the counter-attack.
Read also:
http://en.africatopsports.com/2013/01/26/afcon-2013-hawks-battle-against-foxes/