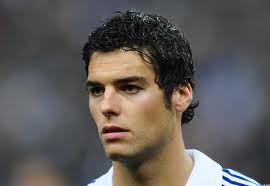 Lyon wanted to reduce his wages hoped that Yoann Gourcuff leaves the club.
Even  Zidane, yesterday, advised him to pack his bags.
Yoann Gourcuff who was in contact with Atletico Madrid refused to pack!
 "There has never been anything, only desires of unconfirmed agents," said then  Jean-Michel Aulas in le Progrès.
The former Girondin, except last minute surprise, will finish the season in the Rhone.
Jean-Michel Aulas had told a few days ago:
"I'm not sure that the number is synonymous with efficiency. I said it, my intention is not only economic but also deals with balance.
All players can be requested from or to the extent that the club sells, who buys and players are all agreed. We are listening to opportunities but we also want to have the group as operational as possible and as balanced as possible. "
To be continued …