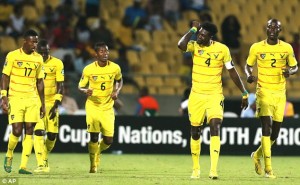 The meeting between Togo and Tunisia will take centre stage on today Wednesday since the other Group D game involving Ivory Coast and Algeria can be described as a mere formality.
Didier Six's Sparrow Hawks know a draw is enough to see them through to the next stage to end their second round drought at the Africa Cup of Nations.
After winning their first two matches the Elephants became the first team to qualify to the quarter-finals while the Algerians were also the first to be kicked out after losing their second match 2-0 to the Sparrow Hawks.
Even though both Togo and Tunisia have three points a piece, the west Africans are rather advantaged with superior goals.
This means they need a draw to qualify while the Carthage Eagles must pick up all three points at stake to be able to join the Ivorians in the next stage of the tournament.
For the first time in the history of the competition Didier Six's men are chasing a quarter-final berth after unsuccessful attempts in their last six outings.
They also found the back of the net twice to finish off Algeria and that led to the exit of the North Africans.
He showed good signs of that when he got the first goal for his side against Algeria. Tottenham Hotspur striker Emmanuel Adebayor will again be Togo's weapon as he continues to be a predator in the backyard of opponents.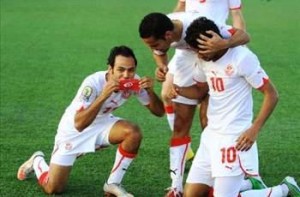 The good performance of goalkeeper Kossi Agassa means the 2004 champions must work off their socks to go past him.
The Tunisians will be hoping the possible availability of their top scorer; Issam Jemma will add some weight to their attacking line while Qatar-based, Msakni will need to be checked well by the Togolese defence.
Kick off: 19:00-17:00pm.
At          : Nelspruit.
Date      : Wednesday 30 January, 2013.
Togo starting lineup:
Agassa, Djene,
Mamah, Nibombe,
Akakpo, Gakpe,
Amewou, Salifu,
Adebayor, Ayite, Romao.
Tunisia starting lineup:
Chrifia, Bousaidi,
Ifa, Abdennour,
Chemmam, Traoui,
Mouelhi, Msakni,
Jemaa, Khelifa, Hammami.
Read also:
http://en.africatopsports.com/2013/01/29/afcon-2013-hawks-of-togo-the-first-workout-this-morning-in-their-new-base-camp