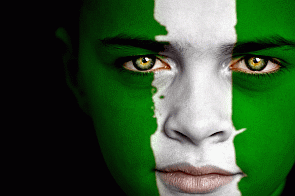 Nigerian national player recently arrested by a police in Beitbridge who attempted to skip the border into Zimbabwe from South Africa, ostensibly on a mission to try his luck at Zvishavane-based Castle Lager Premier Soccer League outfit FC Platinum.
Ike Daniel Chukwudi living at Mengwa in Nigeria was arrested on January 15 as he tried to enter the country using an undesignated spot. He was in the company of a colleague by name Tyeakah Rabo Barde who claimed to be the son of an unnamed Nigerian Cabinet minister.
The two have appeared before Zvishavane magistrate Tavengwa Sangster for contravening section 11(1) of the Immigration Act Chapter 4.02.
Chukwudi and Barde pleaded guilty to the charge and were ordered to pay a fine of $200 each or face jail time of six months.
Prosecutor Stanley Ncube told the court that on 15 January, the two Nigerian nationals were spotted by police attempting to enter the country from neighbouring South Africa using an undesignated point near Beitbridge Border Post.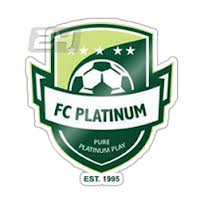 The court heard that on being quizzed, Chukwudi, who claimed to be a talented football player, revealed that he intended to go for trials at Platinum FC.
Platinum media officer Chido Chizondo distanced the club from Chukwudi's claims saying the Zvishavane-based outfit had not invited anyone from outside the country for trials, and will not be making any new signings.The Nigerian Embassy official is said to have been reluctant to disclose the name of the Nigerian minister said to be Barde's father.
"We have not invited anyone from Nigeria or anywhere outside the country. As I speak, we have our full squad and we are not making any additional signings. I think this guy was just trying to give excuses otherwise his story is not true," Chizondo said.
Platinum leave for Zambia today to play two friendly matches against champions Zanaco and Power Dynamos.
 "We are taking a contingent of 30 players including the U19 side, plus a 10-member technical team led by head coach Tenant Chilumba. The team will leave tomorrow (today) around 3pm, then arrive in Lusaka in the evening where they will put up and play Zanaco the next day. On Sunday the team will travel to Kitwe to play Power Dynamos, returning home on Monday," she said.
Read also:
http://en.africatopsports.com/2013/02/01/afconnigeria-prostitutes-promise-free-sex-if-super-eagles-win-the-tournament/