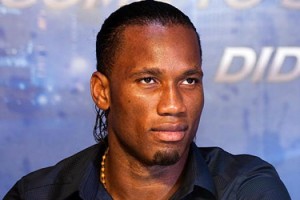 Shanghai does not digest the departure of captain of the Elephants of Côte d'Ivoire Didier Drogba to Galatasaray.
The Chinese club leaders announced that they would gathered evidence to require the invalidation of the transfer.
They believe that the player is still under contract with Shanghai.
The latest twist in the case is the complaint filed by the Ivorian. Didier Drogba grabbed FIFA for failures on his contract with the Chinese club.
FIFA confirmed to L'Equipe that "Didier Drogba's complaint against his club is instructed now."
The striker who has signed an 18 month contract with the club Galatasaray Istanbul, is currently in South Africa where his team is qualified for the quarter-finals of Afcon 2013.