Fireworks expected in this West African derby as both sides race to pick up the first available semi-final place in the 2013 Afcon.
Ghana face off with Cape Verde in a 2013 Africa Cup of Nations quarter-final fixture that could either bring a disappointing conclusion to the former's title quest or a shattering anti-climax to the latter's fairytale cruise which began with elimination of mighty Cameroon during the qualifiers last year
While the Blue Sharks have been overshadowing giants like Morocco and Angola to emerge second in Group A proved a surprise, the Black Stars quite expectedly topped their own pile and could have thought themselves justly rewarded with a date against the unfashionable Islanders – arguably the least fancied side of the lot – but only if they had been oblivious of their opponents' giant-killing reputation.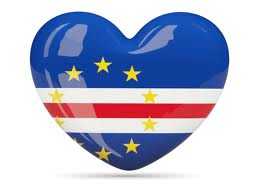 Cape Verde, courtesy of a string of fine results in recent competitive matches, could be considered as anything but easy prey, having come so far in their maiden campaign and claiming some significant scalps along the way, and that of the four-time African champions is one they certainly would love to add to their ever-expanding collection of souvenirs as they look to achieve more.
Kick off: 17:00-15:00pm.
At          : Nelson Mandela Bay Stadium.
Date     : Saturday 2nd February, 2013.
In the other match of the day, South Africa is facing Mali, in Durban.