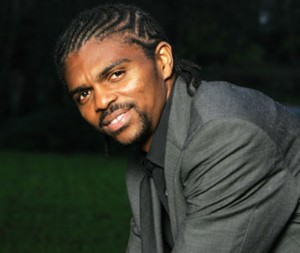 Nwankwo  Kanu Former Super Eagles captain has said that coach Stephen Keshi should be left alone to fully re-build his team ahead of future international tournaments.
Kanu in Johannesburg on Monday said that Keshi had laid a solid foundation with the crop of young players that won the just-concluded Africa Cup of Nations tournament.
He said the coach had been in football for a long time as a player and now coach and had vast experience on how to manage a team.
"The big boss, of course he is a big boss. He makes his decision and one thing you have to know, he has been there.
"He captained the Nigerian team to win it, so I do not believe that anybody can still tell him what to do.
"Everybody have (has) to leave him alone. Whatever he did today, no ordinary coach especially, a local coach can do that.
"He made his team, he stand on them, he played his pattern, he stands on them, he talked to the boys as a father, he takes them to this highest level and they win the cup. What else do you expect of him."
Kanu said the present Super Eagles were potential that could go places.
The former two-time African footballer of the (1996 and 1999) said he
had been talking to the players to take advantage of their talents to do the nation proud.
He said the Eagles had proved critics wrong by winning the nations cup, saying that his presence in the team was to give them confidence.