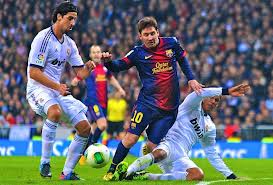 According to the Spanish press, Real Madrid's thrashing of FC Barcelona at Camp Nou was a turning point for the two teams.
Real Madrid's Copa Del Rey demolition of Barcelona has boosted hopes for the team's progress in the Champions League and raised fears that the Catalan giants could crash out of the competition.
Newspapers in both cities summed up the mood of triumph and dejection after Real's 3-1 win on Tuesday night that took Jose Mourinho's side through to the final of the tournament 4-2 on aggregate, with one eye on the last-16 return legs from next week.
"Now we're going for Manchester" said sports daily Barca, referring to the match against English Premier League leaders Manchester United at the Santiago Bernabeu next Tuesday, which is finely poised at 1-1.
Barcelona themselves have a mountain to climb to overturn a 2-0 first-leg deficit against AC Milan in Europe's premier club competition on March 12 – particularly if their current form continues.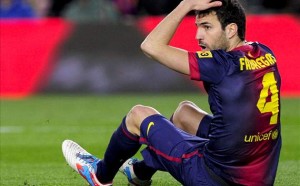 "It (the match) was a disaster but we have to get up," said El Mundo Deportivo on its front page, calling an "unrecognisable" Barca "predictable and slow".
"The team needs to recover to try and come back in the Champions League against Milan," the daily added.
On Tuesday's match, there was joy in the Spanish capital that an eight-day stretch that could define Madrid's season had started so perfectly. The two sides meet again in the league on Saturday.
Barca said that Messi, who played the full game, did not train with the side on Wednesday morning and was being treated for "a fever and general sickness".
Ronaldo has now scored a remarkable eight goals in the pair's last six encounters.
 "The game against Milan wasn't an accident. Barca confirmed all their bad feelings against Madrid."
[youtube]http://www.youtube.com/watch?v=Ep52fJN_guE[/youtube]
Read also:
http://en.africatopsports.com/2013/02/27/spain-lionel-messi-is-sick/