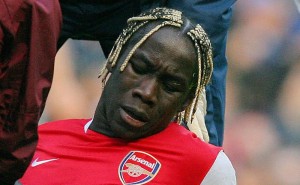 Arsenal will play a tough game this Sunday at 5:00 p.m. against Tottenham and Emmanuel Adebayor Sheyi on behalf of the 28th day of the Premier League.
Arsene Wenger will regret his players out Bacary Sagna and Abou Diaby may be.
"He has a small injury to a calf. He will do exams and then we will see if we can use him or not, "said the Arsenal manager.
Bacary Sagna had already missed the match against Aston Villa last weekend.