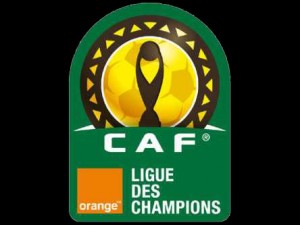 The preliminary second leg matches of the African Champions League were played this weekend.
With the advantage of their 7 goals in the first leg, Zamalek and Kotoko were satisfied with the minimum in journey. 0-0 against the Gazelles of Chad and Sony Nguema of Equatorial Guinea.
The champion of Cameroon, Coton Sport had to wait for penalties to overcome modest Ugandans of URA. Same outcome for Casa Sports in Senegal.
Results
Gazelle (Cha) 0-0 0-7 Zamalek (Egy)
Tusker (Ken) 4-1 3-0 St Michel (Sey)
Jabal (Com) 0-5 0-4 Orlando Pirates (Rsa)
Mochudi Centre Chiefs (Bot) 1-0 1-0 Maxaquene (Moz)
Real Banjul (Gam) 0-1 2-1 FUS Rabat (Tue)
Séwé San Pedro (Civ) 0-0 3-0 Horoya (Gui)
Revenue Authority (Uga) 0-0 0-0 (3-4 pen) Coton Sport (Cmr)
DYTO (Tog) 0-3 1-2 AS Vita Club (Cod)
St George (Eth) 3-0 5-0 Jamhuri (Zan)
Al Ittihad (LBY) 1-1 0-1 CA Bizerte (Tun)
Correctional Services (The) 0-3 1-0 Dynamos (ZIM)
Mbabane Swallows (Swa) 2-3 0-0 Zanaco (Zam)
Vital'O (Bdi) 0-1 2-1 APR FC (RWA)
Recreativo Libolo (Ang) 1-0 4-0 Simba Sports (Tan)
Olympic FC (Nig) 0-3 0-0 JSM Bejaia (Alg)
Sony Ela Nguema (EQG) 0-7 0-0 Ashanti Kotoko (Gha)
AS Adema (Mad) 1-0 2-4 Primeiro Agosto (Ang)
LISCR (Lbr) 0-1 1-2 Union Douala (Cmr)
Casa Sport (Sen.) 1-0 0-1 (3-1 pen) Maghreb Tetouan (Tue)
Olympic Bangui (RCA) 0-0 1-5 Kano Pillars (Nga)
CF Mounana (Gab) 1-0 0-2 AC Leopards (Cgo)
ASFA Yennenga (Bfa) 1-10-0 ASPAC (Ben)
Diamond Stars (Sle) 1-5 1-5 Djékanou AFAD (Civ)
with Cafonline