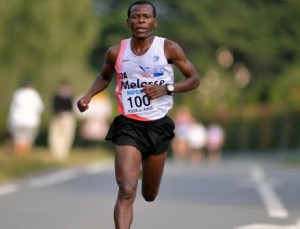 The Congolese Ilunga Mande Zatara won the international half marathon of the region of AAC center (African Athletics Confederation) ran in Libreville on Sunday.
Favorite of the competition, the Congolese of 30 years ran the 21,100 km in 1h 8'32". He forestalls the Cameroonian Victor Nzossie.
In ladies category, the Gabonese Sandrine Kengue eventually crossed first the finish line in this half-marathon of Libreville.
After the 3rd place in 2011, second in 2012, Kengue rises on the highest step of the podium of the 2013 edition with a time of 1h 29 min 49.