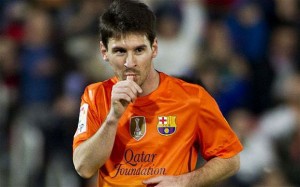 This morning, we as well as several news sites have announced  that Lionel Messi had aggravated the injury Wednesday by joining the pitch at the 63rd minute of the match against PSG. FC Barcelona has denied this information this afternoon in a statement.
"Tests have confirmed that the injury of Messi has not worsened and has not changed. The player will therefore continue with the expected recovery program and its evolution will determine his availability for the upcoming matches, "said Barca in a statement.
Uncertain against the Parisians and preserved up to then due to a muscle injury in the femoral biceps that occurred in the first leg (2-2), Messi was decisive once on the field.