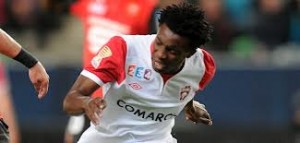 Africans had difficulty to show up this weekend in the 5 major European leagues. Apart from France, where quite a few of them scored goals, in England and Spain, only the Beninese, Stephane Sessegnon and Franco-Algerian, Karim Benzema have honored the black continent. In Italy and Germany, Africans were silent.
England
Stephane Sessegnon was the savior of Sunderland against Everton at the 34th day of the English Premier League. The Beninese allows his training away from the relegation zone with a 14th place far from the first relegation, Wigan Athletic with 31 points.
Spain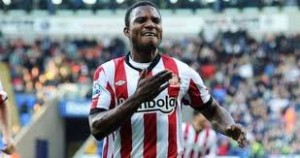 Real Madrid dominated last Sunday, Real Betis at the 32nd day of the Liga. The Franco-Algerian, Karim Benzema scored the second goal of the merengue in the 57th minute. Real Madrid holds on to the second place despite Atletico Madrid
Italy
No African scorers
Germany
No African scorers
France
The goal of the Moroccan, Younes Belhanda was insufficient to Montpellier to defeat Lyon in the 33th day. The men of Louis Nicollin were eventually beaten 2-1. This season, the holder of the title will not be in Europe.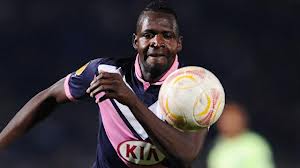 The outstanding achievement of the Tunisian, Wahbi Khazri in the 47th minute was woefully inadequate to allow the club of Bastia away with a positive result against Lille on the 33th day of the French Ligue 1. The Corsicans finally tilted (1-2). Bastia may take pride in its maintaining.
It is the Malian, Cheick Diabate who at 10 minutes to the end, restored parity between Sochaux and Bordeaux (2-2) through a headbutt. Sochaux took the lead thanks to the goals from the Algerian, Ryad Boudebouz who scored a penalty for his club (1-0, 33th) and the Franco-Congolese, Cedric Bakambu in the 67th minute for the 2-1. A draw that does not help Sochaux which is still in the drop zone.
Double score from the Cameroonian, Moukandjo and a goal from his compatriot Paul Alo'o Efoulou against a goal of the Tunisian, Salif Khlifa for the victory against Nancy against Evian  (2-1). Nancy finds a little breathe for the rest of the season while Evian is struggling to stay in Ligue 1 next season.