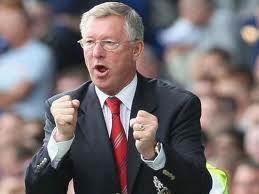 It is now official. The website of Manchester United announced the departure of Sir Alex Ferguson's from the head of the team. Here are some of the reactions following this decision.
Professional Footballers' Association (PFA) chief executive Gordon Taylor says Sir Alex Ferguson would be "the toughest act to follow".

"The game of football will be a lot poorer place without him. He has been quite simply the best. He followed in Sir Matt Busby's footsteps and even surpassed him," he says.
Chelsea pay tribute to Sir Alex Ferguson, saying: "All at Chelsea would like to wish Sir Alex Ferguson the very best in his retirement. He has been a fantastic adversary over 26 years."

Fifa president Sepp Blatter: "Just heard Sir Alex Ferguson is retiring at end of season. His achievements in the game place him without doubt as one of the 'greats'. Was honour to present Sir Alex with award at 2011 Ballon D'Or. Will his longevity at the top ever be repeated?"
To be continued !!!!!!