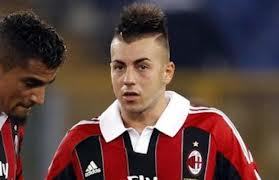 El Shaarawy, author of 35 games with 16 goals and 33 tenure could join Manchester City in the next transfer window.
The leaders of the Citizens would be willing to caste down on the table an envelope of 35 million Euros to enlist the international Italian of Egyptian origin while the Lombard club does not intend to let go his nugget, the third top scorer of Serie A behind Edinson Cavani and Antonio Di Natale.
Adriano Galliani should have to seek for his substitute, if he wants to fill his box with this lovely offer.