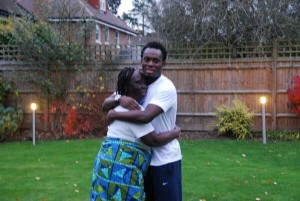 Today is Mother's Day. The opportunity for everyone to wish best wishes to his mother.
This has obviously not escaped Michael Essien. The Ghanaian international defender of Real Madrid, via the social network Twitter, wished a good day to his mother with a message full of meaning.
"Enjoy  your day mom. I love you a lot, you're the best ❤ ❤ "dropped Essien with this photo. Cute is not it?
What to worry about the loss of the La Liga title!