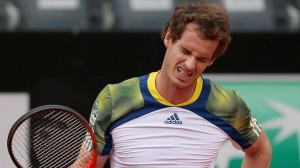 Andy Murray will not take out his racket at Porte d'Auteuil. The World No. 2 has officially withdrawn from Roland Garros.
A week after leaving the Rome Masters 1000, the Scottish who suffers from back pain gives up the Grand Slam on the clay "It was a very difficult decision. I love playing in Paris, but after seeking medical advice, I am not able to play, "he explained to officialize his withdrawal.
This is the first time in six years that the British give up a grand slam.
Parisian Grand Slam starts this Sunday. Rafael Nadal (world No. 4) in the men's draw and the World No. 1 Serena Williams WAT circuit act as favorites.