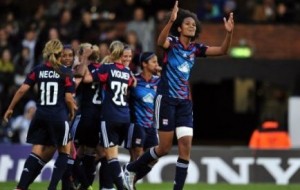 The Lovers of women's football have an appointment this Thursday evening to live the final of Women's Champions League. The meeting held at Stamford Bridge in London opposes the women's team of Lyon to those the German Wolfsburg.

An opportunity to write the story for the Olympique Lyonnais. The club will have the opportunity to become the first team to win three consecutive Women's Champions League. For its fourth final in a row, OL challenges Wolfsburg latest recruit in the competition that has achieved the double in Germany this season. Unbeaten in C1 since their defeat in the final against Potsdam in 2010, the players of Patrice Lair are referred to as the big favorites.
Lyon's workforce is indeed unparalleled, even at the European level, with international confirmed onto the bench.Thursday, afros footballers as gifted as Wendie Renard, Sarah Bouhaddi, Amel Majri, Louisa Necib, Elodie Thomis will mark the history of women's football.
"No team has won the event three times, insists the defender Wendie Renard. Enter the name of the OL three times on the cup, so it would be wonderful. "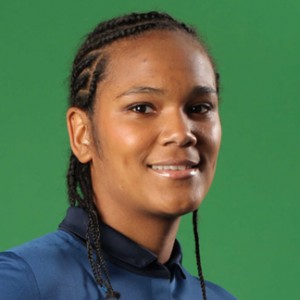 "This is the first time they qualify for the Champions League, says Fox. We expect a tough game"
.The Caribbean will be responsible for annihilating the offensive of Wolfsburg in defense of OL.Even if the
"Gones girls are favorite against the players of the Lower Saxony, the Martinique is cautious. 
Even the Franco-Algerian
Sarah Bouhaddi
should be at her best to reassure the Lyon defense when she is in her cage. For the Gones girls' coach, the 26 year old babysitter
"is probably the best in Europe, if not the world in her position. She is a babysitter who comes and who has great presence in the penalty area. It is not so common in women's football. She has a big personality that allows her to be very active defensively and within the group. "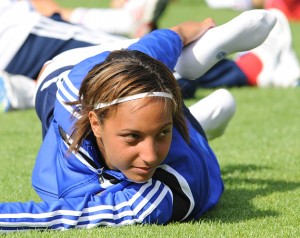 For his part,
Amel Majri
will start the match on the bench. The Tunisian origin is not in the starting lineup, to lead the midfield.
By cons, Louisa Necib will start the game. The Franco-Algerian could be the fatal weapon in the offensive area.
Elodie Thomis as for her will be at the forefront of the attack.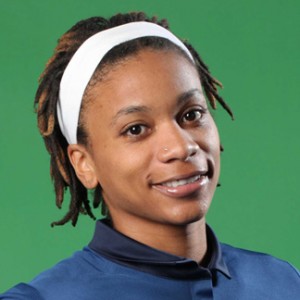 The Martinican girl will have the difficult task of scoring goals if OL wants to achieve a hat-trick.