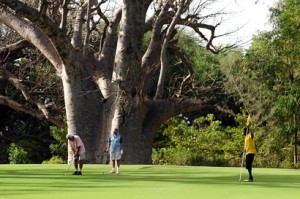 Despite its popularity and its roots in the world and as one of the best paid in the world disciplines, golf is not yet very well into the Senegalese sports morals.
Exactly, they are only 350 of the 260 practitioners only for the Meridian golf club and shared between the club of Technopolis, Saly and Cape Skirring.
Among them, there are only 18 professionals. Hence the ambition of the leaders of this discipline in Senegal to "work to popularize the game of golf through the youth through an academy that will make funding with foreign golf countries "
This could greatly help to meet the challenge of the number of practioners and the level of game.
These statements were made on the sidelines of the press conference in the Senegalese Golf Federation in preparation for the sixth edition of the Golf Orange Business Services Opento be held on 24, 25 and 26 at the Golf Club of the Hotel King Fahd Palace ex Meridian.
An event that will be attended by 250 golfers from all the four clubs in Senegal.