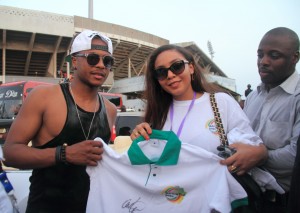 Far from the tumult associated with the transfer window, the Ayew brothers enjoy the summer break to also bring their support to the foundation of Michael Essien. Like his brother Jordan, Andre Ayew is a pleasure in the field of the national stadium of Ghana, after the long season lived with OM.
Like all players, the left winger should be aware, via his agent, regarding his future. That's what he told us shortly after the game of hope on Saturday night: "I am in Ghana now. I rest, I see family and I wait. We'll see what will happen. I do not stress. "
André Ayew also told us that he is a fan of Africatopsports. For him, it is important that the media serve as a link between sports personalities and youth: "When I see the media trying to promote strong actions to convey messages such as that of Michael Essien, to inspire more young people and encourage them to fight to improve our country, I am satisfied. I'm a fan of the media and I'm a faithful fan of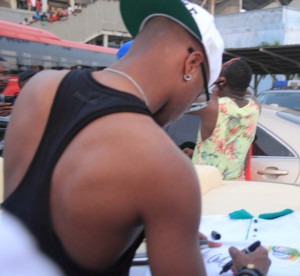 Africatopsports. "
Andre and Jordan have signed tee shirts of Africatopsports. You can win these tee shirts soon participating in our next games on Facebook.
Special Envoy to Accra, Nicolas Negoce
(Photos: Doreen Fonju)