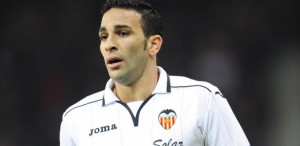 Is Adil Rami leaving Valencia this summer? "It is a possibility that is at more than 50% to be done" confided the Franco-Moroccan defender.
Eager to discover a new league, the Premier League, the French international could join Italy and Serie A.
If two suitors have been raised by the player, a third would also be in the running. According to L'Equipe, the former Lille would be the priority of the new coach of Naples, Rafael Benitez.
Under contract until 2015 with the Spanish club, Adil Rami does not want to extend his lease.
To be continued…