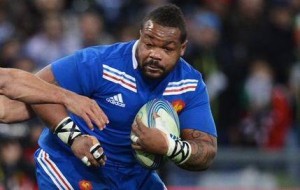 Bastareaud, the Guadeloupian returned to the defeat of France XV last Saturday against the All Blacks. After the video session of the game, the French midfielder said "When you see the video, you say we are just kidding. These are things we are working on since the tournament … "reports on Twitter, Jeremy Marot, AFP correspondent.
The Blues have lost their two games of the New Zealand tournament against the First Nation of IRB rankings, including the severe 33-0. The winner of the Heineken Cup with RC Toulon expects not returning from New Zealand on this beating.
As he hopes a French reaction Saturday in Auckland: "It is up to us to take control, show them that we're big boys and that we do not want to accept this."
During the training this Tuesday, the men of Philippe Saint-André worked on the attack in order to rectify this situation.