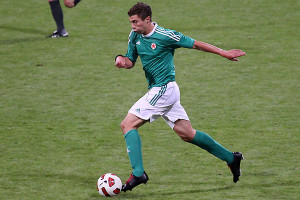 Selim Ben Djemia is returning to France. The ex-champion of the Red Star (2011-2012), is committed on Wednesday with Laval, Ligue2.
The Tunisian (24), yet shareholder of Astra Roman Giugiu (first division), before signing his contract, convinced the Tango club after a test match, said the training on its website.
The Stade Lavalois decided to enlist him for a season.