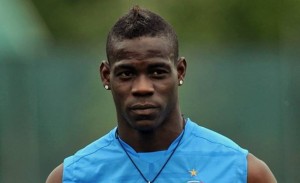 Italy will play their semi-final against Spain without Mario Balotelli. The Italo-Ghanaian who planned revenge against La Roja had to leave Brazil and return home for treatment in the left thigh by the medical staff of his club AC Milan. The transalpine attacker and the Italian medical staff hoped he could play a potential final, or the match for the third place. But this is hardly lost.
"This morning we practiced tests, but medical conditions are not satisfactory, and the player cannot recover by Sunday's final, we prefer not to take any risk," the doctor said at a press conference in Fortaleza. "In agreement with the coach (Cesare Prandelli), it was decided to send him back to Milan after speaking with the medical staff of AC Milan, who will take care of him. "
"Without Mario, we need to work more at the collective level," said Cesare Prandelli. We have players with different characteristics, but the spirit is to make the team even more compact. "
The Italian Football Federation (FIGC) previously announced in the night of Sunday to Monday that the Ghanaian of origin declared withdrawal for the semi-final against Spain on Thursday due to a tear in his left thigh.