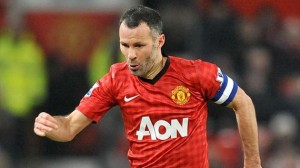 Ryan Giggs is named player-coach of Manchester United. The Welsh, the most successful player in the history of football with 34 titles to his credit, joined the staff of David Moyes.
The news was made official by the Red Devils on their official website. "It is a great honor," said Giggs after the appointment. "I hope I will be able to bring my experience as part of Manchester United as a player and a member of the family for so long. I see this as a first step towards my future career. I'm really looking forward to working with David Moyes and the team. "
Aged of 39 years, Ryan Giggs, the midfielder still has a season contract as a player. He only knew Manchester United since the beginning of his professional career started in 1991.