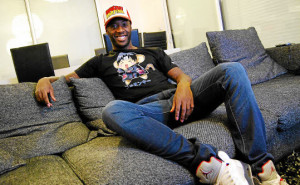 After three consecutive seasons in League 1, Brest failed to maintain last May and will resume the path of Ligue 2 in the month of August. Larsen Toure is likely to take over the adventure with the Breton club.
Out of contract, the Guinean should leave Britain for other horizons. The striker who scored twice in 19 games this season in League 1 is on the shelves of RC Lens and Chateauroux. To believe the 10 Sport, Châteauroux is more advanced with Larsen Toure's folder.
The newspaper revealed that a favorable outcome of this case is likely to occur in the coming days. Trained in Lille, Larsen Touré has evolved in Brest and Grenoble for three seasons, where he played 52 games and scored 7 goals in League 1.