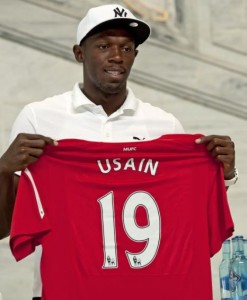 While he has always dreamed of evolving in the colors of his favorite club and had the opportunity to do so, Usain Bolt finally withdrew. Invited by Rio Ferdinand for the Jubilee of the latter on August 9, the fastest man in the world finally said no.
It is his agent that announced it, noting that this meeting took place on the eve of his first 100 meters at the World Championships in Moscow.
While, Bolt is exempt from the first qualifying round, but he wouldbe in the starting blocks 10 August at 12:30.