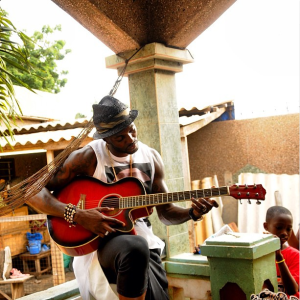 What talent is the Togolese striker Emmanuel Adebayor hiding from us? The question needs to be asked. Redoutable striker on the field, the Togolese is not least to ensure the show with a few dance steps.
In a previous evening "Game of Hope" organized by Michael Essien, the Tottenham player has made the show on the dance floor. He showed his talent of Azonto dancer (dance from Ghana), and rather left perplexed Michael Ballack.
We can understand thereabouts that the man have a particular taste for music. On the sidelines of his visit to Lome for the launch of his foundation, the former Arsenal player did not hesitate to pick up a guitar to hum a few notes of music to the delight of all the children who were present.
The children have discovered another hidden talent of the Togolese striker. Maybe he will eventually get into music at the end of his career